What role did nationality and religion play in the formation of the Soviet State?
The concept of religion in the Soviet Union is interesting, primarily because it wasn't just the idea of a God that the Bolsheviks disagreed with, but also the concept of any power or authority above themselves. The challenge for them was that religion was deeply ingrained in the culture of almost everyone in the Soviet Union and in many ways it dictated the sympathies of the masses, making it a key target for the Bolsheviks. From the onset in 1918 Lenin and the Bolsheviks took an aggressive stance against the church with the New Economic Policy consisting of splitting the church by introducing "new-thinking young clergy" and the targeting of religious minorities such as Jews and Muslims.
The mass arrest and execution of priests and the clergy including the arrest of Patriarch Tikhon, head of the Russian church, through the decree of January 20 in 1918 led to violent demonstrations through the 1920s portraying religious figures as part of a cult. Additionally the Twelfth Party Congress in 1923 established the creation of Anti-Religious Propagandists. These initiatives were not as successful in countries such as Belarus and Ukraine who viewed the Soviets in a similar light to the previous Tsar regime.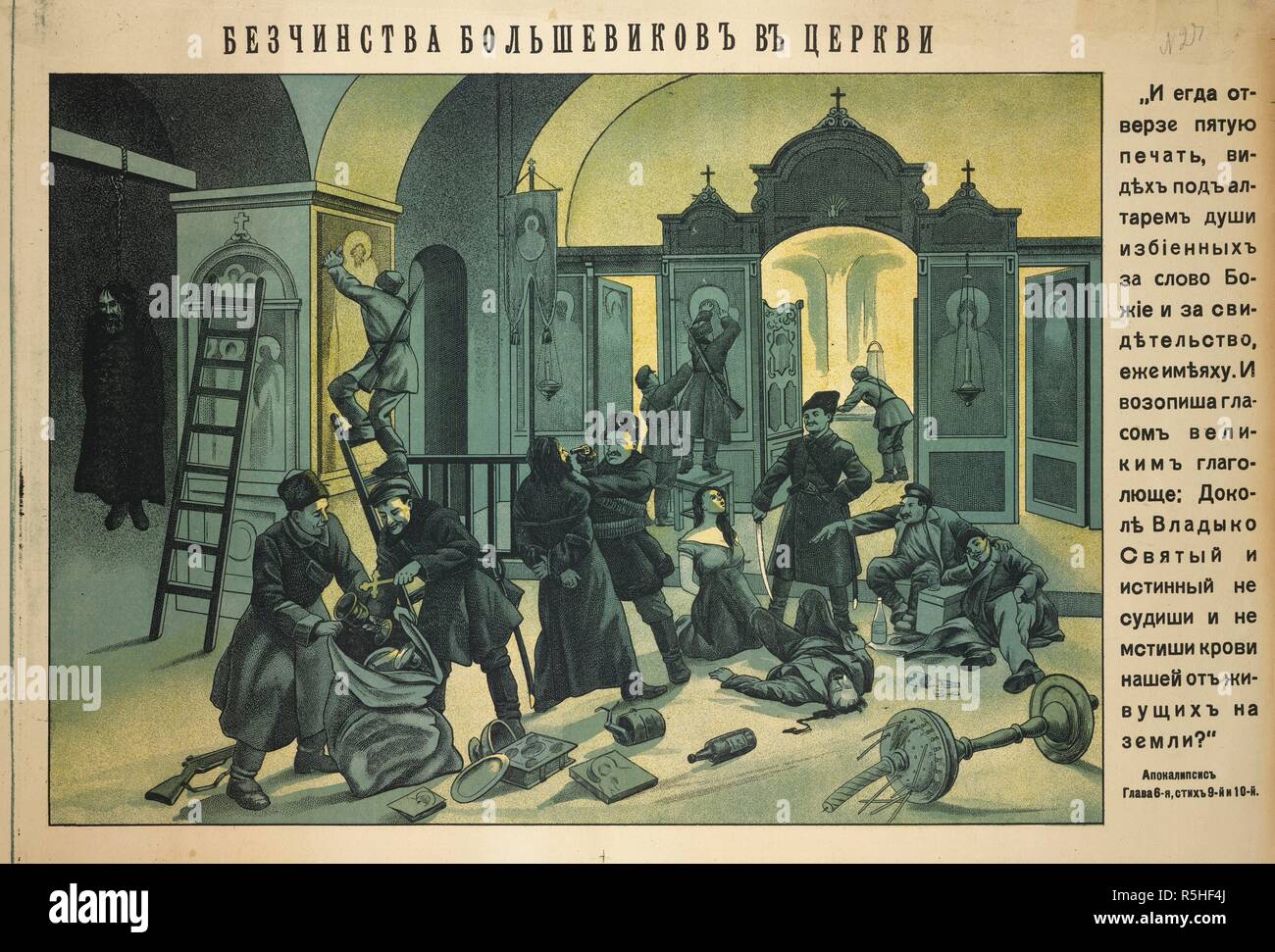 The Soviet approach to dealing with nationality and religion in the east in what is commonly referred to as the "Pacification of Soviet Central Asia" was a completely different affair. Prior to the 1917 revolution a massive amount of ethnic Slavs migrated to Central Asia and introduced cash crops to the region which in turn led to "radically-inclined social reform" among the pan-Islam community. Additionally Soviet propaganda was quickly found to be inappropriate as very few efforts were made to adapt to the needs of the cultures in that region. As a result a series of heavily armed groups collectively known as the Basmachi rose up against the Bolsheviks and fought the Red Army through 1922 and were defeated in July, symbolizing the end of major Islamic resistance in the region although tensions and violent guerrilla warfare continued.
What makes the Soviet initiative in Central Asia so interesting is it demonstrated a complete lack of desire on the part of the Bolsheviks to learn and adapt based on local customs, something they got away with in Ukraine, Belarus and later Poland through brute strength, but also something that will come to bite them throughout Soviet history.